AN INDIGENOUS COMMUNITY
is a group of people whose members manifest ethnic, social, cultural and economic unity; practice a traditional lifestyle, and cultivate the lands in their possession according to customary rules of collective use."
– Article 23 of the 2001 Cambodian Land Law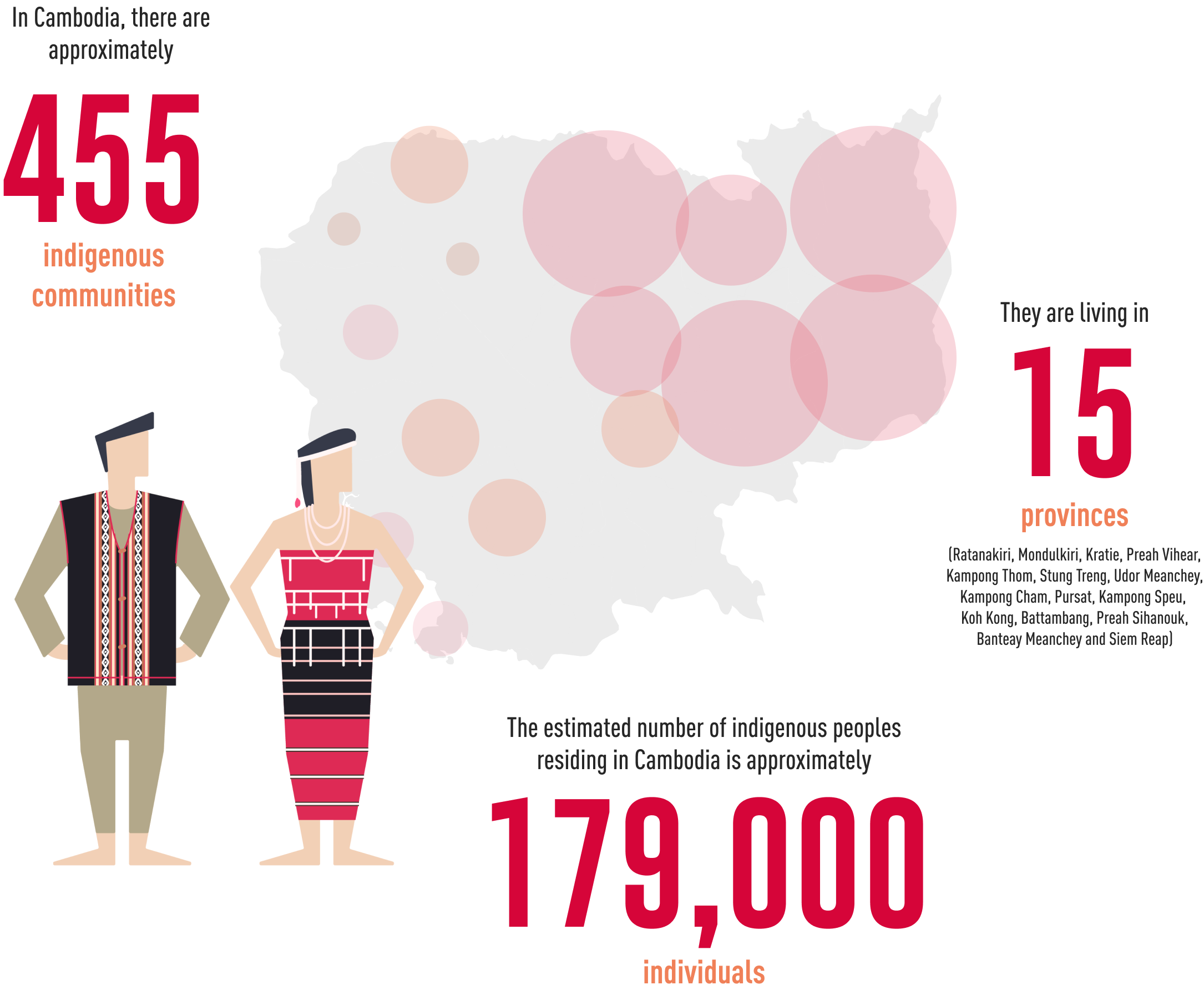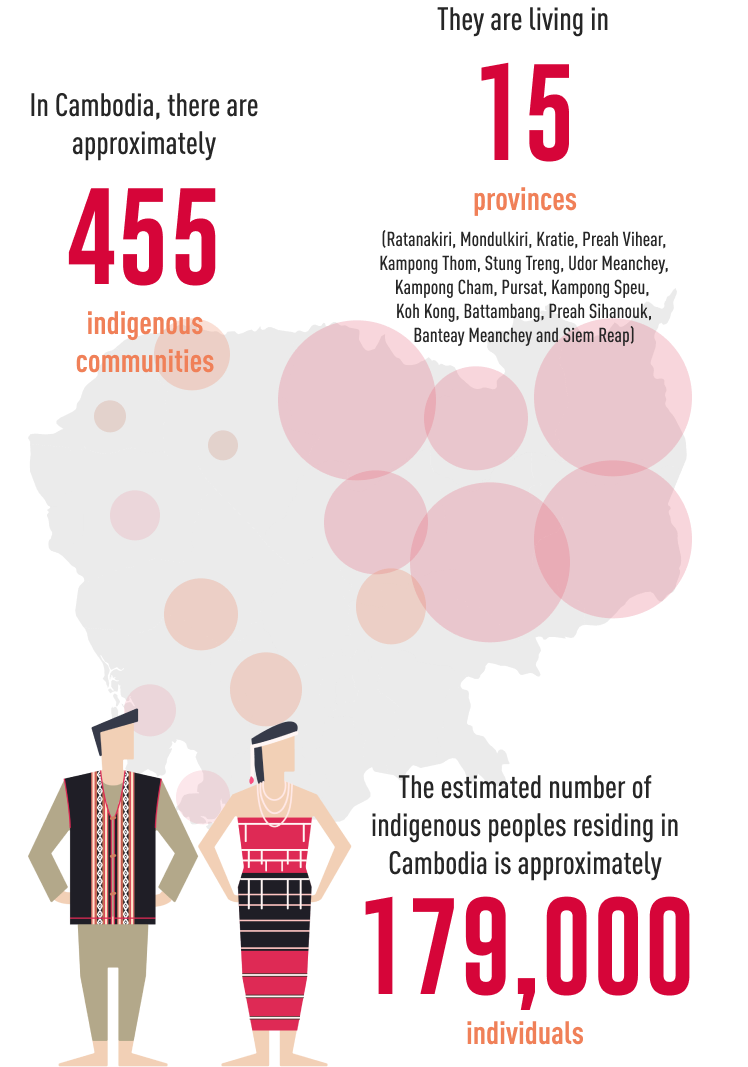 THE UNITED NATIONS DECLARATION
ON THE RIGHTS OF INIDIGENOUS PEOPLES PROCLAIMS:
"Indigenous peoples have the right to own, use, develop and control the lands, territories and resources that they possess by reason of traditional ownership or other traditional occupation or use."
Indigenous peoples have the right to maintain and strengthen their distinctive spiritual relationship with their traditionally owned or otherwise occupied and used lands, territories, waters and coastal seas and other resources and to uphold their responsibilities to future generations in this regard.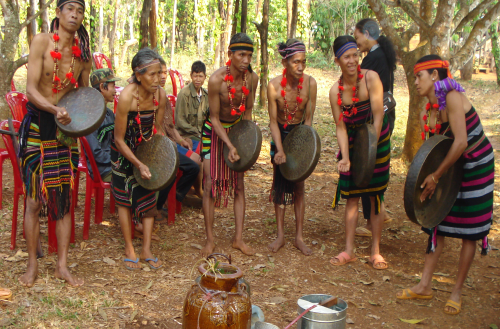 STATES ARE REQUIRED TO:
"Give legal recognition and protection to these lands, territories and resources with due respect to the customs, traditions and land tenure systems of the indigenous peoples concerned."
In Cambodia, the 2001 Land Law establishes two categories of lands that indigenous peoples can claim under a collective land title:
Private land, encompassing residential land, permanent agricultural land

Collectively managed land, encompassing gravesites, sacred forests and reserved land, which ensure that future generations will have access to land and that communities are not restricted to their current size but can grow in numbers.
For indigenous peoples in Cambodia, obtaining a collective land title still remains
complex, costly, lengthy and inaccessible
to many indigenous communities, which prevents them from securing protection of their indigenous land.
Collective land titling in Cambodia:
A case for reform?
UN Human Rights developed a discussion paper on how to simplify the collective land titling procedure in Cambodia with proposed amendments to the current legal provisions governing the collective land titling process.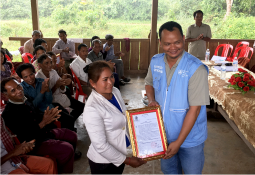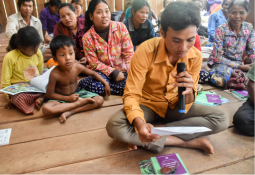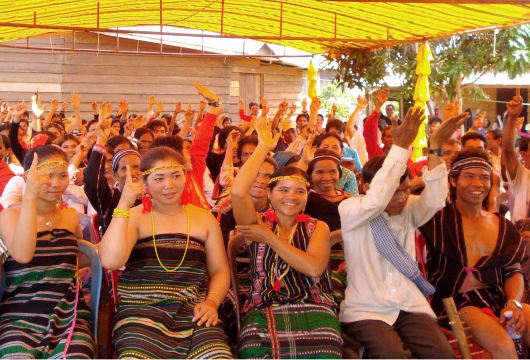 The simplification of the collective land titling process introduces new legal and administrative reforms, which enables the productive participation of indigenous peoples, including indigenous women, in the collective land titling process.
The suggested reforms
ENSURE COST EFFECTIVENESS AND PROPOSE REASONABLE AND LESS CUMBERSOME STEPS
for indigenous communities to obtain a collective land title. Support the simplification of the collective land titling process for Cambodian indigenous peoples